Find the homes for sale in The Pavillions, an active adult community in Brick, NJ. If you're a buyer, or a seller, call Bunny and Art Reiman, the Adult Community Specialists.
To either buy or sell a home in an adult community, call Bunny and Art Reiman – The Adult Community Specialists.
The Pavillions Brick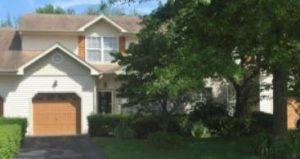 The Pavillions is an active adult community in Brick, NJ. Active adults love this community because of the location, the amenities and the lovely homes. Shopping is within walking distance, as well as restaurants. Enjoy local activities such as fishing, boating, golf, shopping, dining and much much more
There's a homeowners association, thus there's a monthly association fee The low monthly association fee includes exterior maintenance of the building (the attached homes), snow removal and lawn maintenance. Consequently, you won't need to cut grass or shovel. In addition, your pets are welcome at The Pavillions.
As with many other active adult communities, there is a one time capital contribution fee due from the buyer at closing.
The Homes
In The Pavilions in Brick, NJ, there are over 250 homes. All of the homes for sale in The Pavillions in Brick have 2 bedrooms and either 2 or 2.5 baths. There are both detached single family and attached homes which were built in the mid 1990s. The detached homes are single level ranch style homes and have a one or a two car garage. In the attached homes, the end units are also ranches with a one car garage. The interior units in the attached homes are two story townhouses, and the master bedroom is on the ground floor.
The attached homes range in size from 1236 square feet to 1586 square feet. Also, the detached homes are larger with 1197 to 1900 square feet. In addition, all homes are heated by natural gas,
The Clubhouse
There is an active clubhouse with an outdoor pool. The clubhouse is the social hub of the community, and this is where you'll meet your neighbors and make some new friends. You can walk to the clubhouse and enjoy the pool, tennis courts, gym and social activities Trips are also offered and there are many clubs and activities. In the area you'll find free concerts during the summer at Windward Beach and a widw array if fine restaurants. Or visit Jenkinsond Pier in Point Pleasant.
Transportation
Ocean County provides transportation for seniors via it's bus program, Ocean Ride. This service transports seniors to shopping, other adult communities, social services and other transportation hubs. There is no charge for this service, which has 12 bus routes in Ocean County.
Easy access to all major roadways is available. If you either work or play in New York, New Jersey Transit operates a train station nearby in Point Pleasant. In addition, New Jersey Transit also operates a bus terminal in Toms River.
Medical Services
Ocean Medical Center is located nearby on Jack Martin Blvd in Brick. And in Toms River you'll find Community Medical Center. Near to each of the hospitals are a number of different medical practices.
Ocean County also provides another transportation service for seniors. The Reserve-A-Ride Program provides door-to-door, non-emergency medical transportation service. This service will take seniors (age 60 and over) from The Pavillions to medical facilities in Ocean County. You'll need advance reservations but a fee is charged. And if you're nice to the driver, the driver will bring you back home!
Ready to Move?
Whether you're a buyer or a seller, we can help you. Call or email Realtors Bunny & Art Reiman – the Active Adult Community Specialists
Looking For
Golf Communities
New Construction
Gated Communities
Princeton Commons – Brick NJ
Recently Sold Area Homes
| MLS # | Status | Address | Price | Complex/Subdivision | Sold Date | Fireplace | # Car Garage | Pool | Apx SqFt | |
| --- | --- | --- | --- | --- | --- | --- | --- | --- | --- | --- |
1
22129450
C
16 Riva Blvd 185
$257,000
The Pavilion
10/01/2021
1
Y
1,236
.
Proceed by entering " BUY SELL PAVILLIONS BRICK HOME ".
Homes for sale The Pavillions are nearby to everything. Active adult community to keep fit. Additionally, these homes could be either detached single family or condos. See the homes for sale Pavillions Brick. People like living here because of the proximity to the ocean, the shopping and the dining.
THere aren't any homes for sale in The Pavillions, as of 10/15/21. since there are so few homes for sale, now would be a great time to sell yours. give us a call to discuss. In the past 8 months, the median sale price was 262000. THis is roughly equal to 1296000 Ukrainian hryvnia.
Mortgage rates, on 10/15/21 are about 3.0%.
Residents will typically have an independent, active lifestyle in a country club setting. Senior citizens can take advantage of amenities offered. Some amenities are a clubhouse, walking trails, hobby centers, computer labs, socials and other recreational spaces. Nearby you'll find numerous golf courses, both public and private.
Active adult 55+ communities are designed to accommodate people who are 55 years old or older. Generally, the atmosphere, layout, and amenities are not designed for young families.
Click on the communities below to see the available homes