Lions Head North
Search the homes for sale in Lions Head North. If you're ready to either buy or sell a home here, call Bunny and Art Reiman – the Active Adult Community Specialists. We can help
When you're ready to either buy or sell a home in an active adult community, contact us. Call Bunny and Art Reiman – the Active Adult Community Specialists.
About Lions Head North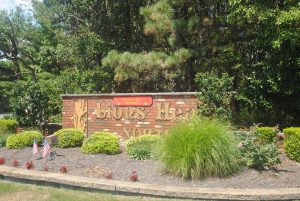 Lions Head North is an Active Adult community in Brick, NJ. This well kept community is in a great spot because it's close to exit 89 of the Garden State Parkway. Since there's a homeowners association, a monthly association fee is levied which provides lawn care, snow removal and use of the clubhouse. As with many adult communities, there is a one time capital improvement fee due from the buyer at closing. Additionally, your pets are welcome here.
The Homes in Lions Head North
Around 1980, 330 homes were built in Lions Head North. While there are some attached homes, most homes are detached single family homes. All of the homes for sale in Lions Head North have 2 bedrooms with either 1.5 or 2 baths and a 1 car garage. Homes sizes are generally between 1025 and 1300 sq ft. The homes were originally heated by electric. However, gas lines are now available in the street, and many, but not all homes have converted to gas heat. Homes in Lions Head North will typically sell for less than the homes across the street, in Lions Head South. The reason for this is that the home designs are different, and these homes are generally smaller.
Homes in Lions Head North typically sell for between the lower $200,000s to over $300,000.
The Clubhouse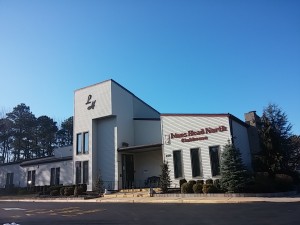 Lions Head North is a quiet community with a clubhouse which is the place to gather and socialize. When visiting the clubhouse, you can play billiards, cards, or read a book in the library. Additionally, there's a wide variety of events offered. And when it gets warm, meet and hang out with your friends and neighbors at the outdoor pool. Although there isn't a golf course, you can join the course across the street at Lions Head South. The cost for one year of unlimited play is around $400. Additionally, visit one of the many public golf courses in Ocean County. In addition to the active travel club, you can enjoy the free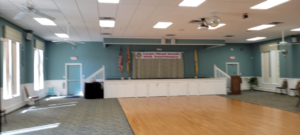 concerts at nearby Windward Beach. And the beaches at the Jersey Shore are only minutes away.
If you enjoy horse racing, Freehold Raceway offers harness racing and Monmouth Park in Oceanport has thoroughbred races.
Boating enthusiasts will learn that there are many marinas in the area for you to dock your new (or old) boat.
Transportation, Shopping and Dining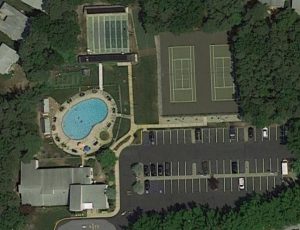 Ocean County provides bus transportation throughout Ocean County. In fact, there are 12 local bus routes to shopping and key destinations. Major roadways such as Route 70 and the Garden State Parkway are readily accessible. Easy access to New York City, for those who work or play there, is available nearby in Point Pleasant at the New Jersey Transit train station.
Conveniently located near the Garden State Parkway exit 89, between Route 70 and Brick Boulevard you'll find plenty of places to go shopping. In addition, 3 major malls are within a 45 minute ride in Toms River, Eatontown and Freehold.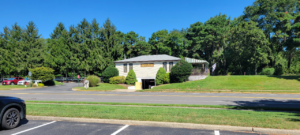 Your biggest problem when going out for dinner is deciding where to go. Nearby are numerous options. Choose from fine dining or casual dining, or in between. Many great seafood restaurants are located in both Brick and Point Pleasant. Our favorites in the area are Shore Catch Seafood in Point Pleasant, the Wharfside in Point Pleasant, and Gregory's Fish Market on Route 37.
Medical Services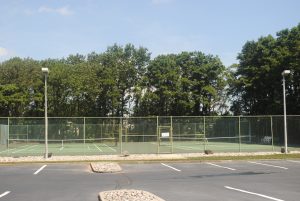 Nearby in Brick is Ocean Medical Center, which is a full service hospital including rehabilitation facilities and numerous medical practices. Furthermore, Reserve-A-Ride provides door-to-door, non-emergency medical transportation service to seniors (age 60 and over). However, advance reservations are required and a small fee is charged.
Looking for an adult community home?
Call when you're ready to see the homes for sale in Lions Head North. Call Realtors Bunny & Art Reiman – the Adult Community Specialists. We serve buyers and sellers in adult community real estate transactions. We've helped hundreds of other families find their new homes, and we can help you too.
Lions Head South – Brick NJ
Electric Heat Homes
Recently Sold Homes in Lions Head
During 2022, 26 adult community homes were sold in Lions Head North. In addition, the average sale price was $303,106. During the past 6 months, $330000 was the median sale price.
| MLS # | Status | Address | Price | Municipality | Complex/Subdivision | Sold Date | DOM | Taxes | Assn Fee | Beds | Baths | # Car | Model | Asmnt – Total | Basement | |
| --- | --- | --- | --- | --- | --- | --- | --- | --- | --- | --- | --- | --- | --- | --- | --- | --- |
| | | | | | | | | | | | | | | | | | |
| --- | --- | --- | --- | --- | --- | --- | --- | --- | --- | --- | --- | --- | --- | --- | --- | --- | --- |
| 1 | 22319177 | C | 172 Courtshire Dr | $380,000 | Brick | Lions Head No | 09/15/2023 | 19 | | 125 | 2 | 2 | 1 | Melville | 0 | N | |
In order to continue, please enter BUY SELL LIONS HEAD NORTH HOMES .
Homes For Sale Lions Head North
Today,8/3/23, and there are 2 homes for sale here, asking getween $349900 and $389000. Typically, homes sell from the low $200000s to about $300000 ( approx 902400 Macedonian denar. The national average interest rates now average about 7.776%.
Italy is the interesting country of the week.
View the homes for sale in Lions Head North. This could be one of the active adult communities near me. This 55places could be the best retirement communities for active adults. the homes for sale in Lions Head North is an adult living communities in Ocean County NJ. It's designed for 55 plus and 55 and older communities. Look for active retirement communities near me or an adult community for seniors over 55. Sorry, but you won't find any homes here with a basement. Find a Realtor near me.
Click on the communities below to see the available homes