Search the homes for sale in Greenbriar Oceanaire, an active adult golf community. Whether you're either a buyer or a seller, call us. We've sold hundreds of adult community homes and we can help you too.
Call 732-616-6226 when you're ready to see adult community homes.
About Greenbriar Oceanaire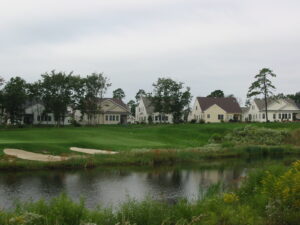 Greenbriar Oceanaire is an Active Adult community in Waretown NJ. This is a beautiful golf and country club community which is  set on 950 rolling acres. This beautiful, gated community has a full time activities director, who can help you find just the right activities for you! Easy access to the Garden State Parkway (Exit 69), Route 9 and Route 72 ensure that you can get to where you need to go.
Since Greenbriar Oceanaire has a homeowners association, a monthly association fee will be assessed. The fee includes lawn maintenance and snow removal. As a result, someone else cuts the grass and shovels the snow. Additionally, your pets are welcome in Greenbriar Oceanaire.
Enjoy local activities such as fishing, boating, golf, shopping, dining and much much more
The Homes in Greenbriar Oceanaire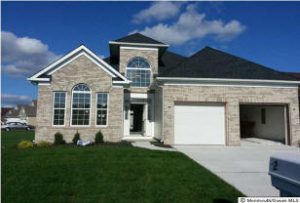 The homes for sale in Oceanaire have either 2 or 3 bedrooms and a 2 car garage. And every home has the master bedroom on the main level. Also, some homes have a basement and / or a loft. Home sizes range between 1532 and 3,124 square feet. Furthermore, there are 8 different model homes offered in Greenbriar Oceanaire. Since new construction is no longer available, resale homes are usually available. Construction of the 1,421 homes in the community took place from 2002 to 2015. Homes typically sell between the mid $300,000's to the $600,000's.
Many of the homes offer beautiful views of the golf course.. It's in a great location because it's east of the Garden State Parkway, exit 69. It's also near Long Beach Island on the Jersey Shore. And, there's easy access to New York City and Atlantic City. Additionally, the ocean beaches and Barnegat Bay are minutes away.
The Amenities in Greenbriar Oceanaire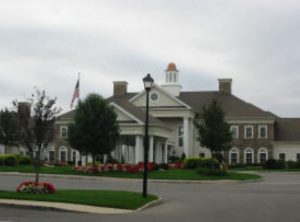 Greenbriar Oceanaire's centerpiece is the 18 hole, par-72 Arthur Hill designed golf course. The golf course is indeed, just one reason why people fall in love with Greenbriar Oceanaire. This active adult golf community course is reserved for residents of Greenbriar Oceanaire and their guests. However, if you're not a golfer, enjoy the great views of the golf course. Additionally, you only pay for the golf if you use.
At the 38,000 sq ft clubhouse you can find nearly every amenity you could imagine,. And there are numerous clubs that put you in contact with people who have similar interests with you. And if there isn't a club for your favorite activity? You can start one!
If you cannot keep yourself busy, you're just not trying!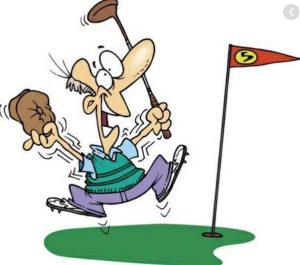 No matter what the weather is, you can swim because there are both indoor and outdoor pools. And there is a monthly newsletter that keeps you up to date on the activities. Additionally, there's a State-of-the-Art fitness center.so that you can stay in shape. Use the tennis courts also for that. The grand ballroom seats up to 650 people, and is the location for parties, movies and dances. As a resident, you're welcome to use the computers in the business center. Or you can just relax in the well stocked library and read a book.
Also there is an indoor spa and even a restaurant for those times you just don't feel like cooking. Residents also appreciate the scenic views from the walking and bicycling trails.
Medical Services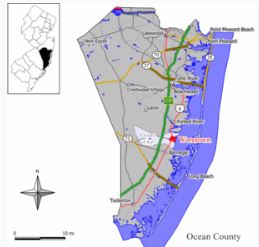 The nearest hospital to Greenbriar Oceanaire is  Southern Ocean Medical Center, which is part of Hackensack Meridian Health. Additionally, nearby is Community Medical Center in Toms River. An Ocean County run program called Ocean Ride, offers non-emergency medical transport service to Ocean County seniors. This service will transport residents of Greenbriar 0ceanaire to and from any medical facility in Ocean County. You will be charged a nominal fee for this service. Additionally, you'll need to make reservations in advance.
Are You Ready To Look for a New Home?
When you're ready to either buy or sell a home in an active adult community, contact us. Call Bunny and Art Reiman – the Active Adult Community Specialists
Are you Looking For New Construction? Gated Community? Golf Community?
Westlake Golf & Country Club
The Real Estate Market
During 2021, 59 adult community homes were sold in Greenbriar Oceanaire. In addition, the average sale price was $465959. Furthermore, the median sale price in the last 6 months was $447000.
Recently Closed in Greenbriar Oceanaire
| MLS # | Status | Address | Price | Complex/Subdivision | Sold Date | Days On Market | Bedrooms | Taxes | Assn Fee | |
| --- | --- | --- | --- | --- | --- | --- | --- | --- | --- | --- |
1
22137363
P
5 Pancoast Rd
$384,000
Greenbriar Oceanaire
12
2
5,456
225
2
22139162
P
93 Brigantine Blvd
$429,000
Greenbriar Oceanaire
4
2
5,710
225
3
22135790
P
44 Harvey Cedar Way
$469,900
Greenbriar Oceanaire
37
2
6,534
225
4
22130109
C
52 Belmar Blvd
$505,000
Greenbriar Oceanaire
11/01/2021
7
3
6,213
225
5
22132126
C
17 Eagleswood Dr
$449,900
Greenbriar 0ceanaire
11/29/2021
4
2
6,087
225
6
22130206
C
22 Eagleswood Dr
$429,900
Greenbriar 0ceanaire
11/19/2021
18
2
5,665
225
7
22132591
C
152 Spring Lake Blvd
$505,000
Greenbriar 0ceanaire
11/17/2021
2
2
6,734
225
8
22134504
C
170 Brigantine Blvd
$469,000
Greenbriar 0ceanaire
11/24/2021
4
2
225
9
22132784
C
19 Sea Girt Ln
$435,000
Greenbriar 0ceanaire
12/03/2021
0
2
6,829
225
10
22130908
C
59 Harvey Cedar Way
$611,000
Greenbriar 0ceanaire
12/03/2021
4
3
7,645
225
11
22133569
C
25 Strathmere St
$620,000
Greenbriar 0ceanaire
12/06/2021
1
3
8,058
225
12
22128030
C
23 Brigantine Blvd
$425,000
Greenbriar Oceanaire
12/10/2021
57
2
6,238
225
13
22135822
C
20 Bayville Way
$465,000
Greenbriar Oceanaire
12/10/2021
6
2
6,125
225
14
22130584
C
26 Bradley Beach Way
$410,000
Greenbriar Oceanaire
12/14/2021
4
2
5,916
225
15
22136264
C
109 Brigantine Blvd
$515,000
Greenbriar Oceanaire
01/14/2022
3
2
6,019
225
As of 1/27/22, a 30 year mortgage has a rate of about 3.25%. However, the interest rate in Mexico is 6.25%. You'll find that no homes are for sale today. Typical sale prices are between the upper $300000s to around $600000, which is approx 1406000 Central African CFA franc
Click on the communities below to see the available homes