Find the homes for sale in Four Seasons Mirage, an active adult community in Barnegat NJ. When you're ready to either buy or sell a home here, call Realtors Bunny and Art Reiman – the Active Adult Community Specialists. We can help.
Four Seasons Mirage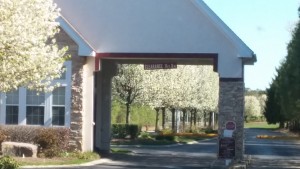 Four Seasons at Mirage is an Active Adult community which is located in historic Barnegat Township, NJ in Ocean County. Barnegat has a rich heritage and Barnegat was one of the areas leading seaports, with fishing, shipbuilding and glassmaking the prominent industries. Today Barnegat has a Historic District with shops, antiquing, restaurants and museums. Barnegat is located on the Barnegat Bay and has over 6 miles of waterfront. In fact, swimming, fishing, crabbing and boating are just a few of the recreational activities available.
Four Seasons Mirage has a homeowners Association, hence there's a monthly HOA fee. The association is responsible for common area maintenance, snow removal, lawn maintenance and trash removal. Residents are allowed use of the clubhouse and other common areas. Furthermore, your pets are welcome in Four Seasons Mirage.
The Homes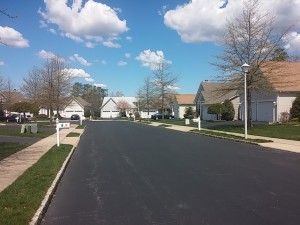 The homes in Four Seasons at Mirage were built between 1998 and 2006. The builder of this community was K. Hovnanion. In this gated community you will find homes with either two or three bedrooms and two baths. Additionally, the homes have either a one or two car garage, ans some homes also have a loft. Sizes of the homes are between almost 1300 square foot to over 3,700 square foot. Four Seasons at Mirage has 1,293 homes. One thing which makes Four Seasons Mirage unique is that the minimum age for the primary resident is 48.
Homes in Mirage typically sell from around $300,000 to over $400,000.
The Amenities
Four Seasons Mirage is a quiet community which has amenities such as card rooms, a ballroom, a fully equipped fitness area and more. You'll find that the clubhouse is the social center of the community. This is where you'll go to meet your neighbors, make new friends and socialize with the neighbors. Also you will find activities such as tennis, bocci and billiards. When the weather gets warm, swim in the heated in ground pool. Conversely, when the weather is cold, swim in the indoor pool. In addition, there's an exercise area so that you can keep in shape.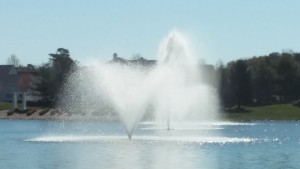 Additionally you'll have available clubs, trips, socials and a monthly newsletter to keep you up to date. You can be as active or as in-active as you want. The community is only minutes to Long Beach Island and Atlantic City,. Enjoy local activities such as golf, fishing, boating, shopping, dining and much much more.
While Four Seasons Mirage doesn't have a golf course, there are numerous courses available in Ocean County.
Transportation
Four Seasons Mirage has a great location because The Garden State Parkway is nearby. Ocean County provides bus service to seniors in adult communities. Their program, Ocean Ride, provides bus transportation within Ocean County, with 12 bus routes connecting key residential areas with popular destinations such as shopping, employment, social services and connections to other means of transportation.
Medical Services
Located nearby in Stafford, on Route 72 is Hackensack Meridian Health Southern Ocean Medical Center which is the nearest hospital to Four Seasons Mirage. Numerous medical practices are in the immediate area.
Ocean County also offers their Reserve A Ride program to seniors. This non emergency service will provide medical transport to and from any medical facility in Ocean County. Reservation are required in advance, and a small fee is charged for this service.
When you're ready to either buy or sell a home in Four Seasons Mirage, or another location, – call or email Realtors Bunny & Art Reiman – the Active Adult Community Specialists
Are you Looking For
New Construction?
Gated Community?
Golf Community?
Recently Sold Homes
During 2021, 469 adult community homes were sold in Four Seasons Mirage. In addition, the average sale price was $361402.
| MLS # | Status | Address | Price | Complex/Subdivision | Sold Date | Days On Market | Bedrooms | Taxes | Assn Fee | |
| --- | --- | --- | --- | --- | --- | --- | --- | --- | --- | --- |
1
22131276
C
5 Frog Pond Dr
$378,500
Four Seasons @ Mirage
01/07/2022
13
2
5,763
175
2
22134206
C
6 Candle Lake Ct
$385,000
Four Seasons @ Mirage
12/28/2021
11
2
6,704
175
3
22129245
C
1 Timberlake Pl
$340,000
Four Seasons @ Mirage
11/15/2021
21
2
5,931
175
4
22133539
C
14 Pond View Cir
$388,000
Four Seasons Mirage
11/30/2021
3
2
7,664
175
5
22131277
C
218 Mirage Blvd
$425,000
Four Seasons Mirage
12/06/2021
7
2
8,367
175
6
22134465
C
94 Mirage Blvd
$360,000
Four Seasons Mirage
12/21/2021
8
2
5,476
175
7
22137741
C
10 Rapids Ct
$365,000
Four Seasons @ Mirage
12/21/2021
10
2
5,646
175
8
22135736
C
4 Five Bridges Ct
$289,400
Four Seasons Mirage
12/22/2021
8
2
5,487
175
9
22135174
C
9 Jonahs Pond Ln
$374,900
Four Seasons Mirage
01/05/2022
13
2
7,569
175
10
22132411
C
10 Clear Lake Ct
$340,000
F0ur Seasons @ Mirage
01/07/2022
14
2
6,989
175
11
22134280
C
17 Stillwaters Ct
$375,000
F0ur Seasons
01/10/2022
4
2
6,043
175
Homes For Sale Four Seasons at Mirage in Barnegat, Ocean County NJ.
Since mortgage rates are still low, you should buy a new home now. The rate, as of 1/27/22, is around 3.25%. In France it's 5.5%.
You'll find that there is only 1 home for sale with an asking price of $339000. Typically, homes sell for in excess of $340000 (about 2001000 Mauritian rupee).
These homes for sale mirage 55 and older communities are designed to provide the best active senior living. The adult community homes for sale all have the master bedroom on the main floor. This eliminated the need to climb stairs. And, as we all know, at some point in our lives, stairs are no longer our friend.
Do your research to decide whether or not this is one of the best retirement communities for active adults. Learn about 55places and how they promote active adult living, View the homes for sale mirage Barnegat adult community homes for sale and seek out the active retirement communities near me. These 55 and over communities can provide you with new friends. And these friends are all of a similar age to you. As a result, you'll have a lot in common with your new friends and neighbors. Find a Realtor near me.
The nice thing about the clubhouse is that if there's an activity that you wish to participate in, there may be a club for that activity. And of there isn't already a club at homes for sale mirage, it's simple for you to start one. Just put a notice on the bulletin board and you'll probably find other people who wish to participate in that activity with you. You will also notice very quickly that this is a great place to live.
Click on the communities below to see the available homes