Holiday City South
Find the homes for sale in Holiday City South, Berkeley NJ. Whether  you're either a buyer or a seller, call us. We've sold hundreds of adult community homes and we can help you too
 .
Call 732-616-6226 to see the homes for sale in Holiday City South, Berkeley NJ.
About Holiday City South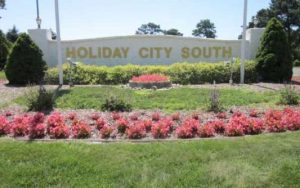 There are nine separate communities which comprise what is commonly called Holiday City – Holiday City Berkeley Holiday City Carefree Holiday City West Holiday City South Holiday City Heights Silveridge Park West Silveridge Park East Silveridge North Silveridge Westerly
When you consider the low monthly homeowners association fees and low taxes, the active adult HC South community is an appealing destination for many seniors. One resident must be at least 55, and all others at least 19. Since there's a homeowners association, a monthly association fee will be assessed. This includes lawn maintenance, snow removal and use of the common areas and clubhouse.
And, like many adult communities, new owners will be required to join the HOA and a fee is involved.
The Homes in Holiday City South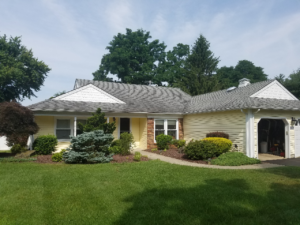 Typically, the homes in Holiday City South are detached single family homes with either 1 or 2 bedrooms, 1 or 2 baths and an attached one car garage. Also, these homes are designed for low maintenance living. Since all rooms are on a single level, there are no stairs for you to climb. Although many think the homes are in Toms River they're are actually in Berkeley Township. Most homes are heated by hot water baseboard heat, in addition to central air conditioning. 
Typically, these homes sell between the mid $200,000s to the mid $300,000s.
The Holiday City South Clubhouse
At the center of Holiday City South's social life is the clubhouse. Inside you'll find billiards and meeting rooms. And when it gets warm, swim in the outdoor pool. There are many clubs, trips and social events. And in the area you can pursue activities such as fishing, boating and golf.
Transportation
The Ocean Ride program provides medical transport to and from Ocean County medical facilities. Advance reservations are required additionally a small fee is charged. Ocean Ride also provides bus transportation within Ocean County. There are 12 bus routes connecting key residential areas with popular destinations such as shopping and employment.
Conveniently located, Holiday City South is minutes from the Garden State Parkway and beaches at the Jersey Shore.
Ready to Move?
When you're ready to either buy or sell a home in Holiday City South, contact us. Call Bunny and Art Reiman – the Active Adult Community Specialists.
Recently Sold Homes in Holiday City South
During 2021, 147 adult community homes were sold in Holiday City South. In addition, the average sale price was $260534. Also, $296500 was the average sale price in the past 6 months.
| MLS # | Status | Address | Price | Complex/Subdivision | Sold Date | Days On Market | Taxes | Assn Fee | Model | Garage | Apx Year Built | Attic – Walk Up | |
| --- | --- | --- | --- | --- | --- | --- | --- | --- | --- | --- | --- | --- | --- |
1
22226792
C
8 Camrose St
$207,500
Hc South
10/28/2022
9
120
Y
2
22228921
C
18 Maison Way
$225,000
Hc South
10/10/2022
10
2,699
120
Shoreview
Y
3
22223399
C
20 Buena Visa Dr
$180,000
Hc South
10/14/2022
0
2,610
40
Y
1986
4
22226892
C
175 Pulaski Blvd
$315,000
Hc South
10/12/2022
1
2,962
120
Dawn Meadow
Y
1988
5
22223833
C
9 Longdenville St
$330,000
Hc South
10/21/2022
26
2,751
120
Y
1985
6
22219199
C
146 Davenport Rd
$175,000
Hc South
10/25/2022
82
2,106
125
Newport
Y
1986
7
22221666
C
9 Jobson Ct
$265
Hc South
10/27/2022
63
2,882
40
Y
8
22221911
C
9 Pulaski Blvd
$336,000
Hc South
10/28/2022
41
2,599
120
Lakeview remodelled
Y
1986
9
22219924
C
37 Paradise Blvd
$324,900
Hc South
10/28/2022
50
2,751
120
Capri-remodeled
Y
1986
10
22224390
C
11 Maniwaki Ct
$295,000
Hc South
11/01/2022
47
2,909
120
Bal Harbor
Y
1985
More about active adult hc south.
The national average mortgage rate on 11/15/22 is around 6.91%. In addition, 18 homes are offered for sale, with asking prices between $234900 and $412000. Furthermore, the median asking price is $348800.
this is in a great location. is near the ocean, shopping, and there's plenty of dining available.
Seek out the active adult hc south homes for sale in Berkeley NJ. Seek affordable homes to live in for senior citizens. Search for Ocean County 55places and active adult living in 55 plus. Learn about active retirement communities near me. Seek out the over 55 homes in Berkeley NJ. Find about the active adult community holiday city south or HC South. Enjoy living an active life style in this 55 plus community, for people who are 55 and older. Investigate the active retirement communities near me. Learn what you need to know about the homes for sale in Holiday City South NJ, in Ocean COunty. Decide if this is the best retirement communities for active adults.
Click on the communities below to see the available homes