Sea Breeze Lacey
Sea Breeze Lacey, an active adult community located in the Forked River section of Lacey Township..
If you're ready to either buy or sell a home here, call Bunny and Art Reiman – the Active Adult Community Specialists. We can help.
Call 732-616-6226 to see active adult community homes in Sea Breeze, Lacey
Sea Breeze Lacey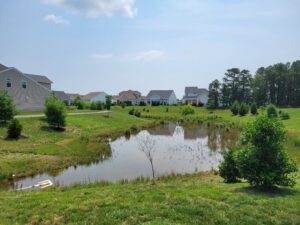 Sea Breeze Lacey is an Over 55, Active Adult community. It's located in historic Forked River, NJ in Ocean County. Ideally located, this luxury adult community is east of the Garden State Parkway, near Barnegat Bay.
Actually, Forked River is an unincorporated area located within Lacey Township, and many people refer to all of Lacey Township as Forked River. Due to it's location on Barnegat Bay, the area offers a rich and diverse lifestyle. You can enjoy local activities such as fishing, boating, shopping, dining and much much more.
Since Sea Breeze has a homeowners association, a monthly association fee is charged. As a result, the HOA handles lawn maintenance and snow removal, not you. Also included in the HOA fee is garbage collection, common area maintenance and use of the clubhouse.
The Homes in Sea Breeze Lacey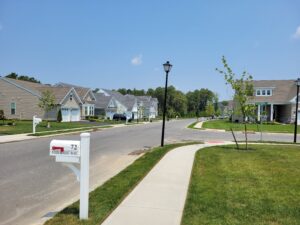 Between 2009 and 2021, Toll Brothers built 568 homes with 10 different models. Furthermore, these homes offer either 2 or 3 bedrooms, 2 car garages and feature 10′ ceilings, granite counter tops in addition to all of the nice touches one would expect in this type of house. These upscale homes generally range from 1681 sq ft to 2490 sq ft. Also, some homes have 2 stories.
Typically, these homes sell in the upper price ranges.
Since construction is no longer available, any available homes would be resales. Furthermore, like many 55+ communities, the HOA assesses a one time fee to new home owners which is payable at closing
The Sea Breeze Lacey Clubhouse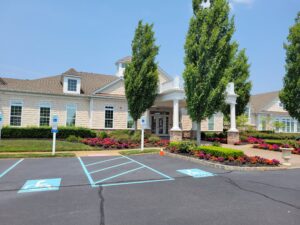 At the heart of the community is the 13,000 sq. ft. clubhouse which offers many amenities. When it gets warm, there's a heated outdoor pool and spa. Also, a state-of-the-art fitness center with aerobics and saunas. Additional outdoor activities include tennis and bocci courts, a putting green and walking trails. And when you're indoors you'll find card rooms, billiards, arts-and-crafts rooms and a coffee bar/lounge. The grand ballroom offers space for parties, dances, live entertainment and more.
Unfortunately, Sea Breeze doesn't have a golf course. However, many courses are available in Ocean County. Also, nearby are many marinas for the boating enthusiasts. Sea Breeze Lacey is only 45 miles from Atlantic City, and minutes to the ocean.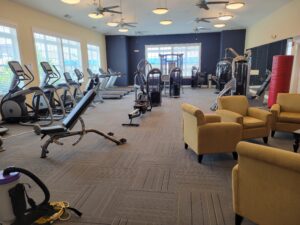 When you're ready to either buy or sell a home in an active adult community, contact us. Call Bunny and Art Reiman – the Active Adult Community Specialists.
Transportation
The Ocean County transit system provides bus transportation throughout Ocean County. The Reserve-A-Ride Program provides door-to-door, non-emergency medical transportation service to seniors (age 60 and over). However, advance reservations are necessary and a small fee is charged. In addition, Ocean Ride has 12 local bus routes to shopping, other adult communities and more.
Are you Looking For
New Construction?
Gated Community?
Golf Community?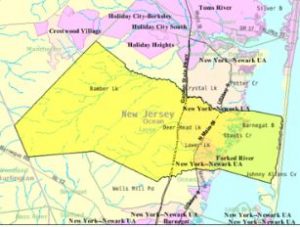 Recently Sold Homes
During 2022, 16 adult community homes were reported to the MLS as sold in Sea Breeze. In addition, the average sale price of these homes was $643,938. However, not all new construction sales were reported.
The MLS reports there were no homes sold here during September 2023.
During the past 6 months, $650000 was the median sale price. However, not all new constructions sales are included.
Seabreeze at Lacey over 55
Mortgage rates actually went down this week, as of 8/3/23 the average 30 year mortgage can be had for around 7.771% . Furthermore, no homes are for sale.
To proceed, please enter SEABREEZE ACTIVE ADULT.
Click on the communities below to see the available homes