Renaissance Manchester – If you're either a buyer or a seller, call us. We've sold hundreds of adult community homes and we can help you too
Call 732-616-6226 when you're ready to see homes for sale in Renaissance Manchester.
Renaissance Manchester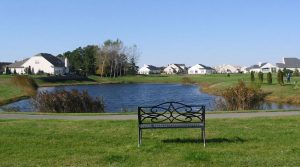 Renaissance Manchester is an Active Adult Community. This beautiful, tranquil community is located in Manchester, Ocean County, and it's a gated community. Additionally it's also a golf community. It's in a great location, because it's near the the Jersey Shore beaches.
Since Renaissance has a homeowners association, there's a monthly HOA fee. Actually, the HOA fee is reasonable, and the association is responsible for lawn maintenance and snow removal. As a result, you don't need to bring your lawnmower or your snowblower when you move here. As is common in many communities, the HOA requires a capital contribution fee payable due from the buyer at closing. In addition, Renaissance Manchester is a pet friendly community.
The Homes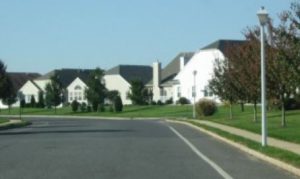 Between 1998 and 2005, 1901 luxurious homes were built in Renaissance.  These homes have either 2 or 3 bedrooms and a garage. All homes feature the master bedroom on the ground level. As a result, you can "Live Flat". While some homes have a loft, some homes have a basement and other homes even have both a loft and a basement. Plus, all homes have 1 or 2 car garages. And, many of the homes provide a view of the golf course. Home sizes generally are between 1425 sq ft and 2701 sq ft. At this time, homes typically sell between the upper $200,000s to $500,000 or more.
What's My House Worth? Ask us for a complimentary Market Analysis
The Clubhouse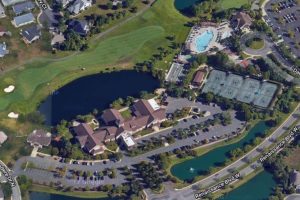 The award winning 30,000 square foot clubhouse is the social center of Renaissance. Both indoor and outdoor pools are featured. Additional amenities  include tennis and bocci. Also there's a state of the art gym. There is also a billiards room, restaurant, library and computer room. Dances, parties and live entertainment are among the activities in the grand ballroom. Many clubs are available for residents to join, These clubs cover a vast array of interests. And, if one of your interests doesn't have a club already, start one!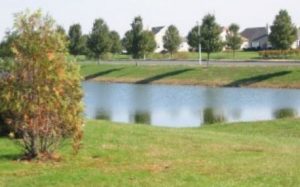 Renaissance Manchester is also a golfing community with an 18 hole championship golf course and a pro shop. When you desire to raise your game to a higher level, there's a full time golf pro to help you achieve that. This is a private golf club which is available to residents and their guests only. The country club setting provides open spaces with views of the golf course and lakes.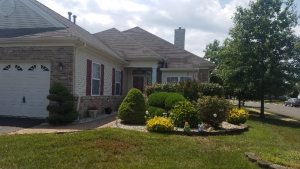 If there isn't enough to keep you busy in Renaissance, you can look for other activities outside of Renaissance.  Many of the area towns offer free concerts and the beaches at the Jersey Shore are nearby. Walk the boardwalk at Jenkinson's in Point Pleasant or go to Seaside Heights. Visit Atlantic City or go to New York to see a Broadway play. And this is just a small sampling of what else is out there.
Transportation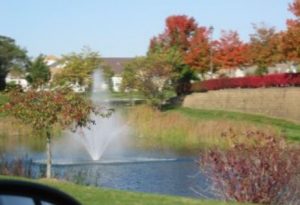 Ocean Ride provides bus transportation throughout Ocean County. A free shuttle bus  takes seniors in adult communities to shopping, other adult communities and alternate transportation locations. Route 70 is the gateway to other major roads in the area, including the Garden State Parkway. If you wish to play in New York (or if you work there), rail service is available in Point Pleasant from New Jersey Transit. In addition, nearby in Toms River is a New Jersey Transit bus depot.
Medical Services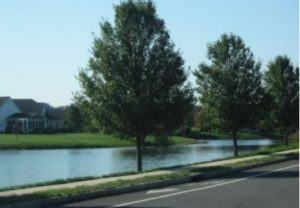 Nearby to Renaissance Manchester are the Monmouth Medical Center – South Campus – and Community Medical Center in Toms River. Also nearby is Centra-State Hospital in Freehold.
Ocean County also offers their Reserve-A-Ride program. Reserve A Ride provides non-emergency medical transportation service. This is available to seniors (age 60 and over). Advance reservations are necessary, however there is a charge.
Ready to move to an adult community?
Whether you're buying or selling, we can provide you with the highest levels in real estate expertise and professionalism. Do like hundreds of our clients have done and contact us, Bunny and Art Reiman – Realtors – the Adult Community Specialists.
The Real Estate Market
During 2021, 120 adult community homes were sold in Renaissance. In addition, the average sale price was $371967.
Also, the average sale price for the past 6 months was $385910.
Recently Sold Homes
| MLS # | Status | Address | Price | Complex/Subdivision | Sold Date | Days On Market | Taxes | Bedrooms | Full Baths | Assn Fee | |
| --- | --- | --- | --- | --- | --- | --- | --- | --- | --- | --- | --- |
1
22210912
C
40 Drayton Rd
$420,000
Renaissance
05/16/2022
4
5,829
2
2
233
2
22207642
C
37 Tuscany Cir
$500,000
Renaissance
05/03/2022
4
7,283
3
3
233
3
22209270
C
60 Ambassador Dr
$455,500
Renaissance
05/05/2022
4
6,393
2
2
233
4
22206048
C
55 Halsted Dr
$366,000
Renaissance
05/06/2022
5
5,036
2
2
233
5
22205172
C
6 Provence Dr
$370,000
Renaissance
05/06/2022
18
5,561
2
2
233
6
22209048
C
4 Firenze Ct
$415,000
Renaissance
05/06/2022
4
6,107
2
2
233
7
22207239
C
1 Boticelli Ct
$430,100
Renaissance
05/13/2022
10
7,487
2
2
233
8
22210154
P
4 Chaucer Cir
$499,000
Renaissance
5
8,443
3
3
233
9
22211014
P
20 Wycliffe Dr
$545,000
Renaissance
4
6,685
2
2
233
10
22205317
P
20 Kensington Rd
$389,000
Renaissance
22
6,148
2
2
233
11
22212068
P
6 Byron Dr
$450,000
Renaissance
8
6,510
2
2
233
12
22210410
P
9 Xavier Ct
$365,000
Renaissance
21
6,200
2
2
233
More Info
during April 2022 the average home that sold in renaissance was on the market for 30 days, and sold for $389811. That's about 3044000 Pakistani rupee.
as of 5/17/22 there are 4 homes for sale. Furthermore, the asking prices are between $330000 and $441000, while the median asking price is $389900 (in Papua New Guinean kina about 997600).
You should take advantage of low mortgage rates. Although rates are rising a little, the interest rate for a 30 year mortgage is about 5.25% as of 5/17/22. It's the same rate for conventional, FHA or VA loans.
Meanwhile, Madagascar is today's random country.
Enjoy life in the golfing community. but you only pay for golf if you use it. If you don't play golf you can still enjoy the great views of the course.
Click on the communities below to see the available homes