Westlake Golf and Country Club
Search the homes for sale in Westlake Golf and Country Club, an Active Adult community in Jackson, Ocean County NJ. If you're ready to either buy or sell a home here, call Bunny and Art Reiman – the Active Adult Community Specialists. We've sold hundreds of adult community homes and are familiar with all communities in the area.
Call 732-616-6226 when you're ready to see adult community homes
About Westlake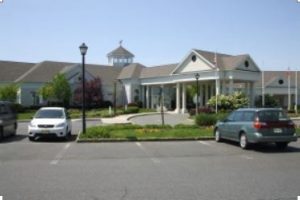 Westlake Jackson is an Active Adult, gated community in Jackson, NJ where US Homes(Lennar) and Toll Brothers joined forces to bring you Westlake Golf and Country Club. From it's location in Jackson, it's near the beaches at the Jersey Shore. Westlake Jackson consists of single-family homes designed especially for active adults. Therefore, as a resident, you can enjoy a fun-filled country club lifestyle with luxurious amenities.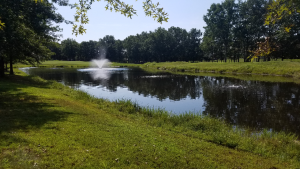 Additionally, Westlake Jackson NJ is located about 90 minutes from New York or Atlantic City. Ideally located, it's close to the Jersey Shore, major transportation routes, shopping, and Jackson's Premium Outlets offers plenty of diversions. Since there's a home owners association, there's a monthly fee. However, the HOA is responsible for cutting the grass and removing the snow. So get rid of your lawnmower and snow blower because you won't need them here!
As with many adult communities, the HOA charges a one time fee to all new homeowners.
The Homes in Westlake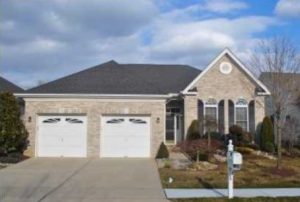 Beginning in 1998, each of the companies built approximately half of the total of over 1,267 homes in Westlake. An additional section adds +- 200 homes. Most of the luxurious homes are single level, and all have the master suite on the first floor. However, some homes have lofts, while some have basements and some even have both! Additionally, the loft homes have dual zone heat/AC. And, many homes of the homes for sale in Westlake in this gated community offer a view of the golf course and/or one of the many lakes.
Many other homes back up to the woods. In actuality, the homes have either 2,3 or 4 bedrooms with 2, 2.5 or 3 baths. Most of the homes have 2 car garages, a few have 1. Generally, home sizes are between 1500+ to almost 3,600 square foot. New construction is no longer available, as a result, homes are resales only. Homes typically sell between the upper $300,000s to around $600,000 or more.
The Clubhouse in Westlake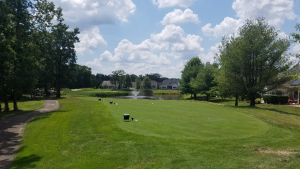 Westlake's clubhouse is the social center of the community. At the clubhouse is a fully equipped fitness center, billiards, card rooms, arts and crafts. Also a library, grand ballroom, tennis, bocci. plus, indoor and outdoor pools. Many clubs of varied interests are available for residents to join. You'll find a Brooklyn Club and my favorite, "The Do Nothing Club". This is where guys sit and do nothing. And if they don't have a club for your favorite activity, start one!
Additionally, there's an indoor hot tub by the indoor pool for you and 15 of your closest friends. Also there's a very nice restaurant on premises with a pub and – did I mention golf?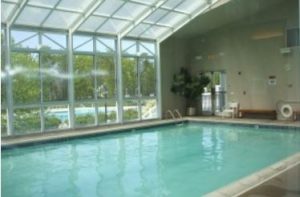 Westlake Jackson has an 18 hole championship golf course which was designed by Arthur Hill. It's important to know that this course is not open to the public and is limited to use by residents and their guests. Westlake and the golf course were designed to offer great views by many homes.
Transportation
Conveniently located, East/West transportation is available via I-195, while north/south is available on nearby Route 9. The Garden State Parkway, Exit 98, is less than 10 miles away. Additionally, NJ Transit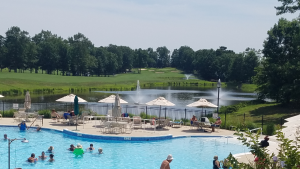 offers bus service on Route 9, and there is also a Park and Ride located in Jackson.
Ocean Ride also provides bus transportation within Ocean County. Key residential areas are connected with popular destinations by 12 bus routes to shopping, employment, social services and connections to other means of transportation.
Medical Services
Nearby to Westlake are Monmouth Medical Center – South Campus, in Lakewood or Centra State Hospital in Freehold. Additionally, Meridian Health Care has a large medical complex which is just down the road from Westlake.
Ocean County, through it's Reserve A Ride program, offers non emergency medical transport to seniors (over 60). Furthermore, this service will take you to any medical facility in Ocean County – and back. Since advance reservations are required, this is for non emergency transport. After all, you know in advance when you have appointments scheduled. However, a small fee is charged for this service.
Are you ready to either buy or sell a home?
Whether you're a buyer or a seller, we can provide you with the highest levels in real estate expertise and professionalism. Do like hundreds of our clients have done and contact us to guide you through the process!
Renassiance – Manchester NJ
Greenbriar Oceanaire
Recently Sold Homes
During 2021, 88 adult community homes were sold in Westlake. In addition, the average sale price was $431751.
| MLS # | Status | Address | Price | Complex/Subdivision | Sold Date | Days On Market | Taxes | Assn Fee | Model | Garage | Apx Year Built | Attic – Walk Up | |
| --- | --- | --- | --- | --- | --- | --- | --- | --- | --- | --- | --- | --- | --- |
1
22226646
C
23 Cypress Point Ln
$410,000
Westlake GCC
11/04/2022
27
7,237
270
Y
2001
2
22225588
C
43 Pine Valley Rd
$495,000
Westlake GCC
10/11/2022
18
8,367
270
Cypress
Y
2001
Yes
3
22224255
C
18 Rye Ct
$425,000
Westlake GCC
10/11/2022
46
8,118
260
Y
2000
4
22217062
C
67 Wild Dunes Way
$470,000
Westlake GCC
10/14/2022
97
6,750
270
EXTENDED RIVIERA
Y
2004
5
22222784
C
30 Spyglass Dr
$510,000
Westlake GCC
10/21/2022
23
7,508
270
Exp. Stratton
Y
2001
6
22220337
C
65 Pebble Beach Blvd
$425,000
Westlake GCC
10/21/2022
85
7,135
270
EXP'D STRATTON W/SUN
Y
2003
7
22228486
C
5 Cypress Point Ln
$425,000
Westlake GCC
10/27/2022
4
270
MANCHESTER W/LIB&SUN
Y
2001
8
22224562
C
7 Oakmont Ln
$665,900
Westlake GCC
10/28/2022
22
10,208
270
HERRITAGE LOFT SUN
Y
2000
9
22223050
P
76 Oakmont Ln
$639,900
Westlake GCC
78
9,704
270
MONACO BORDEAUX LOFT
Y
2001
10
22220404
P
57 Spyglass Dr
$585,000
Westlake GCC
113
10,015
270
Heritage Loft,Sunrm
Y
2002
Yes
11
22220090
P
17 Inverness Ln
$499,000
Westlake GCC
64
7,842
228
St Tropez
Y
2003
12
22231961
P
77 Pebble Beach Blvd
$499,999
Westlake GCC
6
8,095
260
Parkview
Y
2004
Yes
13
22228693
P
68 Merion Ln
$424,900
Westlake GCC
17
6,981
270
STRATTON W/SUNROOM
Y
2001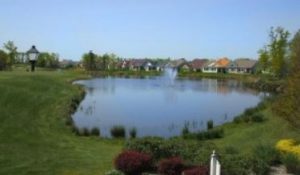 Westlake Info
During the past 6 months, the median sale price was $515000. As of 11/15/22, the national average 30 year mortgage rate is about 6.91%. In addition, 11 homes are currently for sale. Also, these homes have asking prices between $415000 and $624900, while the median price is $534900. Meanwhile, New Zealand is today's random country.
Even more info
The homes for sale in Westlake are possibly the best retirement communities for active adults. Enjoy active adult living in this 55places adult living adult golf community ocean county communities. one great thing about here is the restaurant in the clubhouse. if you have unexpected guests, or if you just don't want to cook, you can go there for a good meal. it's close. and there's also a pub. This 55 plus Westlake Jackson golf community provides active adult living. As far as active adult communities near me go, this is one of the best over 55 places. Plus it's one of the few communities where you may find a home with a basement.
More about homes
You'll also never be bored. This is because there is so much to keep you active in this 55 plus community. Of course, there is golf and swimming. But there are also trips with other 55 plus people.
You will love living in the luxury homes in Westlake golf and country club. The adult golf community ocean county homes for sale in Westlake are, in my opinion, the nicest in Ocean County. We love the idea of both indoor pool and outdoor pool. It's one of the few adult community with a restaurant on premises. additionally, there's a pub in the clubhouse. You will not go wrong when you buy one of the homes for sale in the adult golf community ocean county Westlake.
Click on the communities below to see the available homes