View the homes for sale at Venue at Woodlands, Manchester – an active adult, 55plus community offering new construction. Buyer? Seller? Call us – we can help.
Venue at Woodlands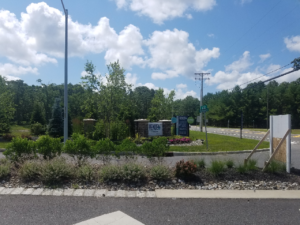 Venue at Woodlands is located in Manchester NJ. It's ideally located at the junction of Route 70 and Routes 539, because it offers easy transportation in all directions. Venue at Woodlands is approximately 17 miles west of the Garden State Parkway, exit 89.
A nationally known builder, Lennar, is building this active adult community. Surrounded by woodlands, Venue at Woodlands provides a secluded country feel that many people enjoy.
The Homes
Venue at Woodlands construction began in 2018. As of February 2020, a number of the homes have been completed and the proud new owners have moved in. Open floor plans are in all of the single level, detached homes. Offered are 4 floor plans, with either 2 or 3 bedrooms and 2 baths. The homes range in size from 1,448 square feet to 1,936 square feet. In addition, each home has a 2 car garage.
The builder is offering these homes with a philosophy of "WYSIWYG", which stands for "What You See Is What You Get". What this means to you, the new home owner, is that there are very few options available, because what you see in the model home is what you'll get. This makes buying a new home a lot less complicated.
Buying New Construction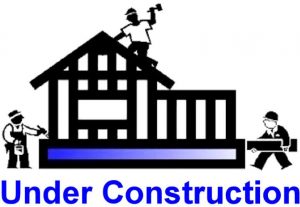 When you look at the new construction homes for sale in Venue at Woodlands in Manchester, most people are of the opinion that they simply go to the sales office and speak with the salesperson. Actually, it's in your best interest to be accompanied by a Realtor who is experienced in new construction. You see, the salesperson at the office works for the developer, whereas a Realtor works for you. A Realtor who has experience with new construction sales can save you a lot of money. And here's the best part. A Realtor works for you, and the developer pays us. It won't cost you anything to bring someone who will look out for you, so you should bring a Realtor.
Hey – here's an idea. You're on our web site, bring us Bunny and Art Reiman – The Adult Community Specialists! We've helped many people, just like you, with their new home purchase, and our ideas have saved them thousands.
The Clubhouse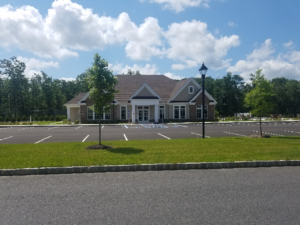 The Venue at Woodlands clubhouse is the social center of the community. It features multi purpose room, a fitness center and tennis courts. In addition, you'll find there are various activities such as clubs, social gatherings, trips and more. When the weather gets warm, you can relax in the outdoor pool. And you can participate in nearby local activities such as fishing, boating, dining and more. Plus, there are numerous golf courses in the area, and the Jersey Shore is a short drive away.
Transportation
Ocean Ride provides bus transportation throughout Ocean County. 12 local bus routes are provided by Ocean Ride. Transportation to shopping, other adult communities, and more is available via these routes. This program is provided at no charge. However, many riders tip the driver.
New Jersey Transit has a bus terminal located nearby in Toms River, which allows riders to access the Route 9 corridor at Lakewood. Access to Atlantic City is also offered.
Medical Services
Community Medical Center in Toms River is the nearest hospital to The Venue at Woodlands. You'll find numerous medical practices in the area. Ocean County provides another transportation service to senior citizens. The Reserve-A-Ride Program provides non-emergency medical transportation service for seniors. A small fee is charged for this service. And you'll need an advance reservation.
Ready to look at New Construction?
Bunny and Art Reiman, are Realtors who specialize in active adult communities in Ocean and Monmouth counties. Please contact them to see the homes in Venue Woodlands 55plus Manchester.
Would you like to search for Monmouth County active adult communities?
Recently Sold Homes
During 2021, 23 adult community homes were reported to the MLS as sold in The Venue at Woodlands. In addition, the average sale price was $421503. However, not all new constructions sales are reported.
| MLS # | Status | Address | Price | Complex/Subdivision | Sold Date | Bedrooms | |
| --- | --- | --- | --- | --- | --- | --- | --- |
1
22041538
C
47 Woodside Ln
$373,140
The Venue @ Woodlands
05/11/2021
2
2
22100293
C
50 Woodside Ln
$407,190
The Venue @ Woodlands
03/21/2021
3
3
22104696
C
29 Woodside Ln
$414,640
The Venue @ Woodlands
06/15/2021
2
4
22101821
C
52 Woodside Ln
$415,540
The Venue @ Woodlands
03/24/2021
3
5
22117836
C
215 Mckinley Ln
$421,690
The Venue @ Woodlands
11/15/2021
2
6
22114879
C
139 Woodside Ln
$422,500
The Venue @ Woodlands
06/30/2021
2
7
22132958
C
206 Mckinley Ln
$425,000
The Venue @ Woodlands
12/27/2021
2
8
22103578
C
168 Woodside Ln
$429,900
The Venue @ Woodlands
05/04/2021
3
9
22114273
C
34 Woodside Ln
$438,190
The Venue @ Woodlands
09/14/2021
3
10
22116310
C
20 Woodside Ln
$453,190
The Venue @ Woodlands
09/16/2021
3
11
22120314
C
4 Woodlake Dr
$465,000
The Venue @ Woodlands
10/15/2021
3
12
22041539
C
134 Woodside Ln
$468,590
The Venue @ Woodlands
03/31/2021
3
13
22126795
C
214 Mckinley Ln
$479,900
The Venue @ Woodlands
12/17/2021
3
14
22120318
C
6 Woodlake Dr
$480,000
The Venue @ Woodlands
11/16/2021
2
15
22120320
C
8 Woodlake Dr
$553,000
The Venue @ Woodlands
11/23/2021
3
Recently Sold Homes
To continue, type in VENUE WOODLANDS Manchester.
homes for sale Venue Woodlands
The homes for sale in Venue Woodlands 55plus Manchester are for active adults and those who are 55 plus. enjoy the active lifestyle because life begins at 55!
Mortgage rates are still low. In fact, as of 9/19/21 the 30 year rate is about 3.0%. These new construction homes usually sell for in excess of $400000 (about 2133000 Uruguayan peso).
Click on the communities below to see the available homes