Escapes Ocean Breeze
Search for the homes for sale in Escapes at Ocean Breeze, an active adult community in Stafford NJ. If you're either a buyer or a seller, call us – Bunny and Art Reiman – Realtors. We've sold hundreds of adult community homes and we can help you also.
About Escapes Ocean Breeze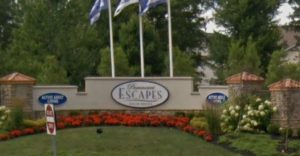 Escapes at Ocean Breeze is an Active Adult community in the Manahawkin section of Stafford. This is a community where active adults can enjoy resort style amenities, in addition to having an active social life at an ideal Jersey Shore location.
Since there's a homeowners association, a monthly HOA fee is levied. However, the HOA is responsible for lawn maintenance and snow removal, which means you won't have to do these chores.
New construction of these homes is still available. When construction is complete there will be 681 homes. However, resale homes are quite often available. Of course, with new construction, you can custom build your home or purchase one of the quick delivery homes that are usually available.
The Homes in Escapes Ocean Breeze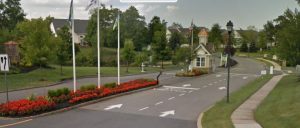 In 2007, Paramount Homes began construction, offering six different models which range in size from 1,680 sq ft to 2,694 sq ft. These nicely appointed, luxurious  residences have either 2 or 3 bedrooms and a 2 car garage. Additionally, many models of the homes for sale in Escapes at Ocean Breeze offer a loft. Furthermore, they're characterized by soaring ceilings, open floor plans and upscale materials. Standard features include a fireplace and granite counter tops in addition to a full appliance package.
Base prices for these new construction homes begin in the low $400,000s. In addition, resale homes are also usually available.
Buying New Construction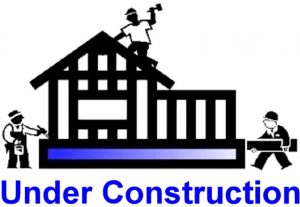 When shopping for new construction, it's in your best interest to be accompanied by a Realtor who is experienced in new construction. You see, when you visit a new construction sales office the salesperson in the sales office works for the developer. Therefore, that person does not work for you. We've sold hundreds of adult community homes, and we have saved many of our clients thousands when they purchased new construction. And we may be able to help you also. Furthermore, the best part is the developer pays our fees. As a result, it costs you nothing to have us advise you.
The Amenities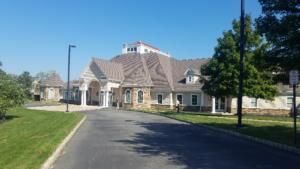 Escapes at Ocean Breeze has a 16,00 sq ft clubhouse which is available for the residents use. Since this is the social center of the community, this is where you'll go to make new friends and socialize with your neighbors. It offers the usual amenities, both indoor and outdoor pools, billiards, a fully equipped fitness area, but also offers unusual extras such as concierge service and spa center.
Escapes at Ocean Breeze is a quiet community. Many activities are offered such as both indoor and outdoor in ground pools, tennis, bocce and much more. Additionally, an exercise area is available for you to keep in shape.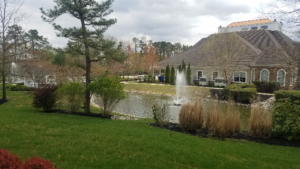 Professional management is right on the property with clubs, trips, socials and monthly newsletter to keep you up to date. You can be as active or as in-active as you want.
Are you an avid golfer? Sorry, but Escapes at Ocean Breeze does not have a golf course. However, Ocean County does have a number of public golf courses available.
Location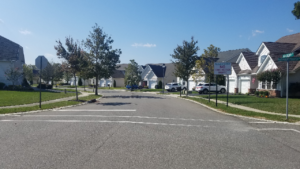 Escapes at Ocean Breeze is in a great place because it's 3 miles west of the Garden State Parkway (exit 63) on Rt 72, just 10 minutes away from Long Beach Island. In addition, Atlantic City is a short ride away. Nearby, you'll find easy access to beaches on the ocean at Long Beach Island.
Transportation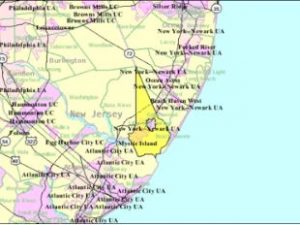 Ocean County's transit system, Ocean Ride, provides bus transportation to locations throughout Ocean County. Ocean Ride's 12 local bus routes take seniors to shopping, other adult communities and more. Connections to other transportation hubs are also available. In addition, there is no charge for this service.
From it's location near exit 63 of the Garden State Parkway, Escapes at Ocean Breeze offers easy access to both north and south. Bus service to New York City and other points north are available nearby.
Medical Services
Nearby on Route 72 in Manahawkin you'll find Southern Ocean Medical Center, which is just minutes away. This is the nearest hospital to Escapes at Ocean Breeze. Nearby, many medical practices are located in the immediate area.
Ocean County also provides the Reserve-A-Ride Program, which  provides door-to-door, non-emergency medical transportation service to seniors (age 60) and over. Advance reservations are necessary, however, a nominal fee is charged for this service.
Ready to buy an Adult Community Home?
Schedule a private showing today to see any of the homes for sale in Escapes at Ocean Breeze. Contact Realtors Bunny & Art Reiman – the Active Adult Community Specialists
Recently Sold Homes in Escapes Ocean Breeze
During 2022, 4 adult community homes were sold in Escapes at Ocean Breeze. In addition, the average sale price was $500,750. However, please be aware that not all new construction sales are reported to the MLS.
During August 2023, no sales were reported to the MLS.
Mortgage Rates
today's (8/323) 30 year national average rate is around 7.771%. Sometimes there are resale homes available, but today isn't one of them.  However, new construction is also available. Indeed, asking prices are usually between $500000 and $700000.
Escapes at Ocean Breeze
Located in Manahawkin which is a section of Stafford, the homes sale Ocean Breeze may be one of the best retirement communities for active adults. Search for active retirement communities near me and enjoy senior living. FInd homes for sale in Escapes Ocean Breeze this 55 and older community. Search for 55places and 55 and over 55 communities in Ocean County and Monmouth County. FInd homes sale Ocean Breeze. So move to an active adult community and enjoy your golden years. Move to an active adult community where you can be around people in your own age group who should have similar interest to you. You won't be around forever, so enjoy the time you have. If you want new construction here, act quickly. Find a Realtor near me.
Look for homes sale Escapes Ocean Breeze.