View the Homes For Sale in Leisure Village West (LVW) – an adult community in Manchester NJ. If you're ready to either buy or sell a home here, call us. We've sold hundreds of adult community homes and are familiar with all communities in the area.
Call 732-616-6226 when you're ready to see homes in Leisure Village West.
Leisure Village West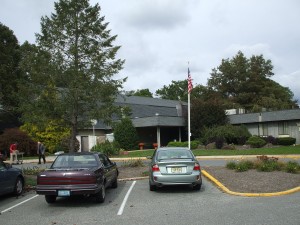 Leisure Village West is an Active Adult Community. This is a gated community with three gates. The gate on Route 70 is manned 24 / 7. However, the Route 37 gate is only manned about 8 hours per day.
Leisure Village West has a great location, because it's on Route 70. It's approximately 6 miles west of the Garden State Parkway. A secondary entrance / exit is located on Route 37.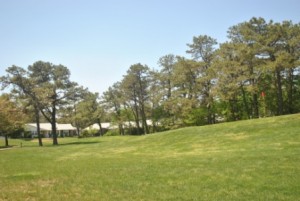 There's a monthly association fee, therefore the home owners association covers exterior maintenance of the buildings. It also covers trash removal, lawn maintenance and snow removal. And, residents are able to use the clubhouses. Additionally, basic cable TV service is included, along with a limited appliance service contract. There is a fee due to the association upon closing. Additionally, your pets are welcome here.
A parking lot is provided for residents to park their RV's and boats. A nominal monthly fee is charged for use of this lot.
The Homes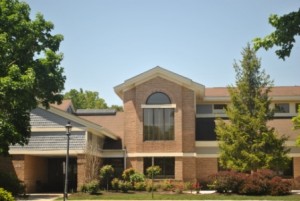 There are 2,692 homes in Leisure Village West. All homes are attached and have either 1 or 2 bedrooms, 1,1.5,2 or 2.5 baths, and some have a 1 car garage. Buildings in the newer section near Route 37 typically have two homes per building, while the older sections can have as many as six homes per building. Sizes generally range from 748 sq.ft. to 2013 sq.ft. Generally, there are between 2 and 6 homes per building. It was built in the 1970's and the 1980's. Some homes are heated by electric (see article below), however others are heated by gas. Selling prices of the Homes For Sale in LVW typically begin under $100,000 but can go to over $200,000.
The Clubhouses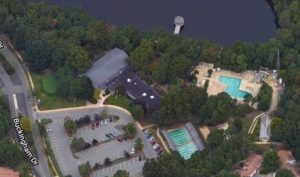 Leisure Village West has two clubhouses. Consequently, there are two 9 hole golf courses and two lakes. And when there's warm weather, there are two outdoor swimming pools. There are many clubs and activities to keep you busy. The two clubhouses each offer a grand hall, billiards, bocci and more. In addition, there are exercise areas to help you keep in shape.
Residents can also partake in local activities such as fishing. and boating. If you're looking for a golf course that offers a l

ittle more of a challenge, there are many public golf courses in Ocean County.
Transportation, Shopping and Dining
Ocean Ride, provides bus transportation for seniors in Ocean County. The 12 bus routes connect key residential areas with popular destinations such as other adult communities and shopping. Routes 70 and 37 provide east west destinations, as well as access to the Garden State Parkway. Rail service to New York is provided by New Jersey Transit in the Point Pleasant station.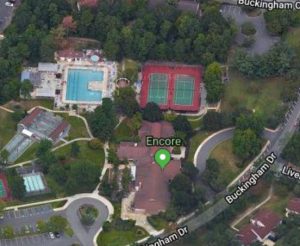 The major shopping area are to the east on Route 37 and Route 70. Less than 2 miles west on Route 70 is a newer Shop Rite. And 3 major malls are within a 45 minute drive in Freehold, Eatontown and Toms River.
Many dining establishments are nearby, both independent restaurants and most of the national chain locations. If you go west on Route 70, less than two miles on the right is the Lakehurst Diner, where you can enjoy a surprisingly good seafood dinner.
Medical Services
The nearest hospitals in Leisure Village West are Community Hospital in Toms River and Monmouth Medical Center in Lakewood. In addition, Meridian Health has a major complex nearby in Jackson.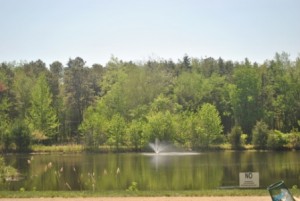 Ocean County also provides non emergency medical transport for seniors over 60. This service will transport seniors to any medical facility in Ocean County – and back. You'll need to make advance reservations for this service, and you'll be charged a nominal fee.
Ready to buy or sell in Leisure Village West?
When you're ready to either buy or sell a home , contact us. Call Bunny and Art Reiman – the Active Adult Community Specialists. Let us help you find your new home, just like we've helped hundreds of other families find theirs.
Electric Heat Homes
The Real Estate Market
In 2020, 173 homes were sold in Leisure Village West, with a median sale price of $146000.
Recently Sold Leisure Village West Homes
| MLS # | Status | Address | Price | Sold Date | Complex/Subdivision | Taxes | Assn Fee | Bedrooms | Fireplace | # Car Garage | Model | |
| --- | --- | --- | --- | --- | --- | --- | --- | --- | --- | --- | --- | --- |
1
22121339
C
116 Buckingham Dr
$170,000
09/17/2021
Leisure Vlg W
3,505
301
2
1
Winfield
2
22120961
C
826A Liverpool Cir
$280,000
09/07/2021
Leisure Vlg W
3,384
339
2
1
Hastings
3
22122367
C
866A Liverpool Cir
$240,000
09/09/2021
Leisure Vlg W
2,576
331
2
N
1
St. Tropez
4
22126202
C
52 Edinburgh Ln E
$55,000
09/09/2021
Leisure Vlg W
254
1
N
0
Eton
5
22125980
C
712A Wooton Ct
$210,000
09/10/2021
Leisure Vlg W
2,943
317
2
1
St Tropez
6
22117005
C
983A Thornbury Ln
$295,000
09/13/2021
Leisure Vlg W
3,614
339
2
N
1
Victoria
7
22117860
C
1086A Canterbury Dr
$259,000
09/13/2021
Leisure Vlg W
3,701
339
2
1
Victoria
8
22121052
C
722A Wooton Ct
$180,000
09/14/2021
Leisure Vlg W
311
2
N
1
Oxford
9
22122695
C
882B Liverpool Cir
$235,000
09/15/2021
Leisure Vlg W
2,798
301
2
N
1
Roxy
10
22111928
C
55D Edinburgh Ln
$66,000
09/15/2021
Leisure Vlg W
1,082
254
1
N
0
Eton
11
22126727
C
1034 Thornbury Ln A
$240,000
09/15/2021
Leisure Vlg W
2,912
313
2
N
1
Savoy
12
22125154
C
1006A Buckingham Dr
$280,000
09/17/2021
Leisure Vlg W
3,454
337
2
Y
1
Waldorf
13
22125560
C
58B Edinburgh Ln
$164,900
09/20/2021
Leisure Vlg W
2,093
296
2
N
1
Baronet
Homes For Sale in LVW
Interest rates are still low, at about 3.0% as of 9/19/21. In fact, 12 homes are for sale here, offered prices are between $88000 and $257000. In fact, the median asking price is $205000. THat's equal to approx 577000 Netherlands Antillean guilder
View the Homes For Sale in LVW, which is an active adult, 55 plus community for those over 55. THis 55places community may be the best retirement communities for active adults in Manchester. Enjoy active adult living in Ocean County in a 55 plus community. the Homes For Sale in LVW are single level, no stairs for you to climb. it has easy access to both route 70 and route 37.
Click on the communities below to see the available homes