Pheasant Run Lacey
Pheasant Run, and active adult community in Lacey / Forked River. If it's time to sell, call Bunny and Art Reiman – the Adult Community Specialists.
About Pheasant Run Lacey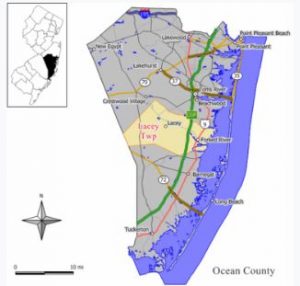 Pheasant Run Lacey is an Over 55, Active Adult community located in the historic Forked River section of Lacey Township, NJ in Ocean County. Ideally located, it's east of the Garden State Parkway, near Barnegat Bay. In fact, Forked River is an unincorporated area located within Lacey Township. Consequently, many people refer to all of Lacey Township as Forked River. Because it's located on the Barnegat Bay, there are multiple marinas for boaters.
Since Pheasant Run Lacey has a homeowners association, a monthly HOA fee will be assessed. The HOA provides lawn maintenance and snow removal. As a result, you don't need to do these chores. As with many active adult communities, a one-time membership fee needs to be paid by the buyer at closing. Also, your pets are welcome, either 1 cat or 1 dog is allowed .
The Homes in Pheasant Run Lacey
During the mid 1980s, 434 homes were built in Pheasant Run Lacey. All homes in Pheasant Run have 2 bedrooms, 2 baths and a 1 car garage. These detached, single family homes generally range in size from 1,300 Sq ft to 2,000 sq ft. At this time, homes are selling in the lower to mid-level price range.
Financing
Since these are single family homes, they are eligible for FHA Financing. This means you can purchase with as little as 3.5% cash down.
The Pheasant Run Lacey Clubhouse
At the Pheasant Run Lacey clubhouse you'll find an assortment of amenities, such as a fitness center, billiards, tennis and much, much more. Since it's the social center of the community, it's utilized by residents for clubs, socials and other large events. Also, there's an exercise area for those who want to stay in shape.
And when the weather warms up, there's an outdoor heated pool, Nearby you can enjoy local activities such as fishing, boating, golf, shopping, dining and more.
Unfortunately Pheasant Run doesn't have a golf course. However, there are many courses available in Ocean County.
Transportation
The Ocean County transit system provides bus transportation throughout Ocean County. The Reserve-A-Ride Program provides door-to-door, non-emergency medical transportation service to seniors (age 60 and over). However, advance reservations are necessary and a small fee is charged. In addition, Ocean Ride has 12 local bus routes to shopping, other adult communities and more.
When you're ready to either buy or sell a home in Pheasant Run Lacey, contact us. Call Bunny and Art Reiman – the Active Adult Community Specialists.
Are you Looking For
New Construction?
Gated Community?
Golf Community?
Recently Closed Homes in Pheasant Run
During 2021, 29 adult community homes were sold in Pheasant Run. In addition, the average sale price was $260086.
Furthermore, during September 2022, there weren't any sales reported to the MLS.
| MLS # | Status | Address | Price | Sold Date | Taxes | Assn Fee | Days On Market | Complex/Subdivision | Garage | Bedrooms | |
| --- | --- | --- | --- | --- | --- | --- | --- | --- | --- | --- | --- |
1
22224895
P
6 Lancaster Ct
$324,900
65
10
Pheasant Run
Y
2
Mortgage rates have increased. the average 30 year rate is around 6.08% on 9/15/22. As of 9/15/22, 1 home is for sale here asking $350000. Typically, homes sell from the upper $100000s to around $300000 (roughly 862800 South Korean won).
And, India is the random country this week.
Click on the communities below to see the available homes